Hester Queen v. James Nevitt & Richard Nally. Petition for Freedom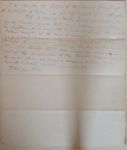 The petition of Hester Queen of Washington County humbly sheweth that your petitioner is entitled to her freedom & is unjustly held in bondage by a certain Nally of said County. Wherefore she prays your Honors to grant her relief in the premises & as she apprehends that she may be removed out of the jurisdiction of this Honble Court before the next term, she prays a subpoena to issue to said Nevitt & Nally retble immediately.
FS Key for Petn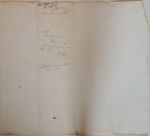 241. 208. 238.
Hester Queen
vs
Nevitt & Nally
Petr
Mr Brent
File it & issue sbpa as prayed.
FSKey
filed 8 January 1810.