Susan Joyce v. Daniel Carroll. Petition for Freedom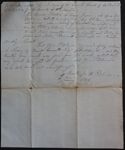 The Humble Petition of Susan Joyce, who offers her Petition on behalf of herself and her two Children, Michael and Louisa; also on behalf of Rachael her sister and her son Peter; likewise Ann who is her sister & her the said Ann's daughter Eliza, Charity and Polly her sisters, and John, Bennett and Frank her Brothers.
Humbly Sheweth
That Your Petitioners are unlawfully detained in Slavery by Daniel Carroll Esqr of Duddington, and they Humbly pray process may issue from this Court, so that they may assert their right to freedom, And Your Petitioners as is duty bound will ever pray.
Hiort, for Petitioners.
6th January 1809.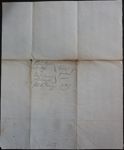 55
Susan Joyce and others
vs
Danl Carroll of Duddington
Petition for freedom.
Filed 6th Jany 1809
Hiort