William Derrick v. David Read & Silas Read. Petition for Freedom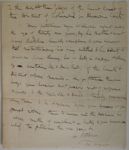 Your petitioner negro William infant under the age of twenty one years, by his mother & next friend Matilda, humbly complains to your honour that notwithstanding his being entitled to his liberty & freedom from slavery, he is held in bondage & slavery by a certain Silas & David Read of the County & District above named. He yr petitioner therefore prays your honours most precious writ of subpoena directed to the said Silas & David thereby commanding them to be & appear before your honors at your next sitting, there to answer unto this Petitioner his above matter of complaint. Trusting to your honours for relief the petitioner thus ever prays &c.
For Petitioner
Tho. Turner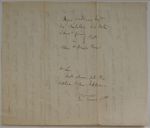 Negro William Inft by Matilda his Mother & next friend
vs.
Silas & David Read
Mr. Lee,
Will please file this petition & issue subpoena.
Tho. Turner for pt.