Becky Joice v. William Jenkins. Petition for Freedom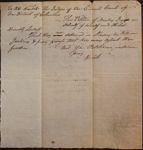 The Petition of Becky Joyce on behalf of herself and Child.
Humbly Sheweth
That they were are detained in Slavery by William Jenkins & pray process that they may assert their freedom.
And Your Petitioner will ever pray.
Hiort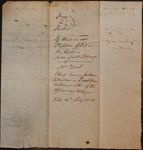 41
Joyce
vs
Jenkins
If there is no Petition filed in this Case - pray issue sbpoena
Mr Brent
I dont know Jenkins Christian - I suppose Wilson, or either of the officers can tell you.
Filed 21st July 1808