Sally Shorter v. Thomas Corcoran. Petition for Freedom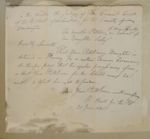 Humbly Sheweth,
That Your Petitioners Daughter is detained in Slavery, by a certain Thomas Corcoran; She therefore prays that the regular process may issue, so that Your Petitioner for her Child may be enabled to Assert her right to freedom.
And Your Petitioner will ever pray.
H: Hiort for the Petr
28 June 1808.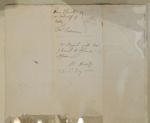 18
Ann Shorter on behalf of Sally
vs
Thos Corcoran
Pn.
Mr Brent will be pleased to Issue sbpoena
H: Hiort
Filed 1th July 1808.