John R. Smith v. Thomas Haynes. Petition for Freedom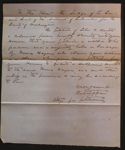 The petition of John R. Smith a coloured person, humbly sheweth unto your Honors that your petitioner is entitled to his freedom and is unjustly held in bondage by Thomas Haynes who claim your petitioner as a slave; wherefore your petitioner prays your Honors to grant a subpoena directed to the said Thomas Haynes, and such other relief in the premises as may be according to Law.
Morgan & Ratcliffe
Attys. for petitioner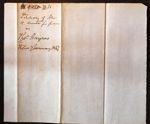 68 71. 25.
Petition of John R. Smith for Freedom
vs
Thos. Haynes
Filed 7 January 1847.